One Sky and Greenheart
One Sky will be working in partnership with Greenheart Conservation Company to develop community economic planning and integration for a new canopy walkway being built in the cloudforest of Peru as part of One Sky's Peru Mapacho River Project. The project activities, including the Greenheart walkway, will result in a self-financed and economically independent NGO that will gain part or all of its revenues from local ecotourism and alternative livelihood activities including textile development for local tourism markets, the production of Inca Inchi (Plukenetia volubilis Linneo) which is high in amino acids, vitamins A and E and Forest Stewardship Council certified Brazil Nut production. The canopy walkway concept is based on an approach developed by Greenheart and proven at a number of locations such as Iwokrama Guyana, Atlantic Rainforest in Brazil, and Columbia State University in the U.S. One successful example of this is Kakum National Park in Ghana where the revenue from the Kakum Park canopy walkway (also built by Greenheart) pays for local conservation efforts and brings in over $1M/yr and up to 800 visitors/day and 80,000/yr.
Greenheart also builds ziplines. See their latest creation or visit Greenheart's website.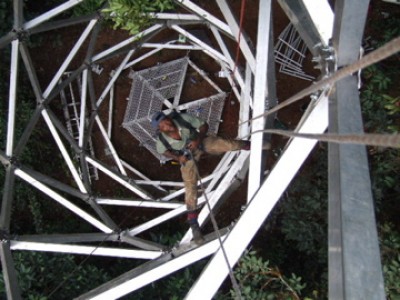 Comments
Be the first to comment on this story. Use the form below.