You
How you can get involved in One Sky
This section is about you and how you can become involved in One Sky. One Sky is merely an institution, a group of people who have come together under the banner of some commonly held ideas. If you are looking for a dynamic, thinking organization with firmly held principles yet flexible strategies we might be a good place for your energy and enthusiasm. We are social change agents experimenting how best to make our world a better place… and the changes start within. There is no use going off to far away places to change other cultures when there is work to do here at home and home includes you and I, here and now. So expect to be challenged, to question your own views and perspectives and maybe learn a little as you go along. And yes, we do go off to faraway places because sooner or later home is where your feet are.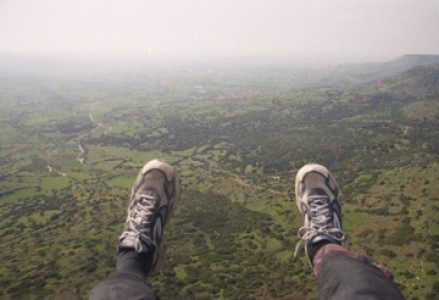 To become a One Skyer
Read through the various ways you can become involved, ponder our perspective and see if it sits well with your own experience of the world and then think about our strategies. If our mission to promote sustainable living globally works for you, check out the various ways that you can become involved:
Join us on a World Tour
Become a member
Volunteer with us
Support our work by donating to One Sky
Do an internship
Work for One Sky
Help us govern
Come visit us
One Sky is based in the spectacular mountain community of Smithers, B.C. where moose have been known to wander through our yard and the local ski hill is exactly 22 minutes away if it is snowing hard. We purchased the former credit union building, which was occupied for many years by Ski Smithers, at 3768 2nd Ave and renovated both floors, did an energy retrofit and installed solar photovoltaics and solar hot water. Just look for the big blue building in downtown Smithers. We have a community compost, a backyard garden, a resource centre and a reading room with a nice warm woodstove to curl up by and read about sustainable living. Drop-in hours are Monday to Friday 9:00-5:00 P.M. And yes, you can use our picnic table to eat your lunch.