Smithers Community Bike Program
Country: Canada
Partners:
Present: Service Canada, COB, McBike, Josh Palmer and our four hubs: Bulkley Valley Credit Union, The Fireweed Motel, Valhalla Pure, and Tourism Smithers (Visitor Information Centre)
Past: Service Canada, Bulkley Valley Credit Union, Mountain Equipment Coop (donations and funding)
Project Description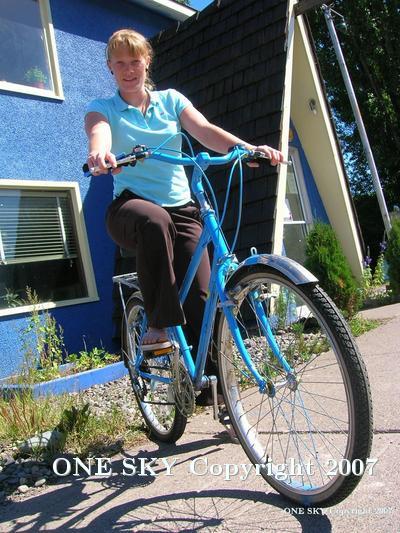 Started in the summer of 2005 by volunteer Chris Gee, the Smithers Community Bike Program has grown in leaps and bounds. This is the 'little program that could' - with minimal money and tons of community heart, rusted chains and bent frames are transformed into community cruisers. The Smithers Community 'Blue" Bike program encourages citizens to ride around town to do their errands instead of driving. People in the Bulkley Valley donate bikes, we fix 'em up, and get them back out into the community. As outlined in the Smithers Community Energy Plan, transportation is our primary form of greenhouse gas emissions. Free bikes around town are a way of encouraging people to reduce their energy footprint - and providing transportation to people who need it.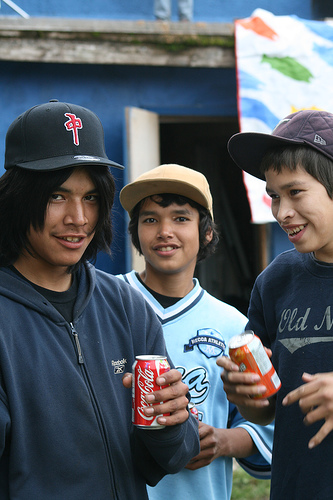 Community blue bikes are available for free use by the public at hubs around town, providing free bike loans for plenty of people each summer. "It was fantastic to have a bike to offer to people," says Ingrid Granlin of the Fireweed Motel, one of the bike hubs. "We had visitors and locals using the bike, and they were all really impressed that we offered that service in our community." Over fifty bikes were donated and more than thirty bikes were repaired and distributed for free to low-income persons in the community to supply transportation,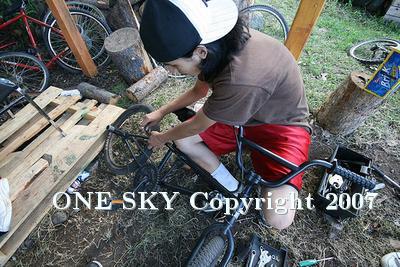 This program could not run without volunteer effort and community support. In 2009, we were fortunate to receive a large donation of used bikes from Tom Powers, and we would like to thank the Town of Smithers for its generosity regarding long-term storage for the bikes. Josh Palmer generously donated his time and provided his expertise to mentor our two summer students on the ins and outs of bike repairs. Our hubs deserve a big "thank you" for supporting our program. We also received assistance from COB and McBike for the purchase of locks and helmets, and support from Service Canada for two summer student positions. One Sky extends a huge thank-you to all our donors and volunteers who help keep this program running!
We will be accepting bike donations again in the spring of 2010 and hope to offer another Service Canada summer student position. If you are interested in the program, please give us a call!