One Sky has been working in Peru and Bolivia to deliver our Leading From Within leadership development work with the private sector. In this case we have partnered with Costco and Candor to work with leaders within the Brazil Nut supply chain. Today we are branching out and offering this unique program in other contexts.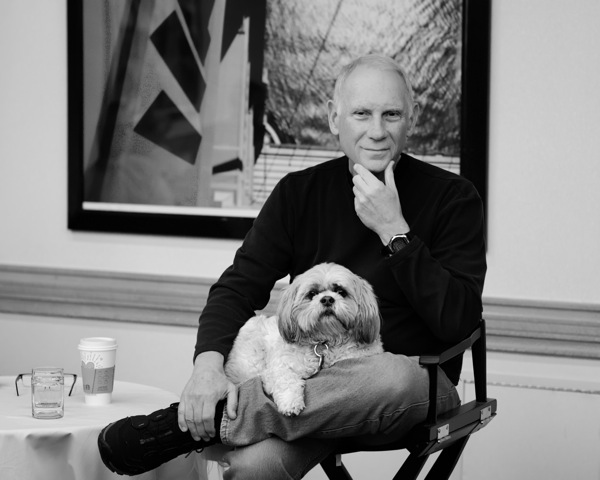 One Sky along with Integral Without Borders and Big Mind is hosting a weekend retreat May 9, 10, 11 in Gibsons, B.C. to explore the issue of the Basic Moral Intuition (BMI) and its use in international development. The event is being held in conjunction with the international think tank Integral Without Borders and will include the use of voice dialogue, or Big Mind, with Zen Master Genpo Roshi, as a methodology to explore the development of morality and decision-making using an integral framework. This non denominational event will be of interest to those involved in social change that have an interest in applying an integral framework as well as those interested in exploring the underlying assumptions and frameworks behind sustainable development, human rights and environmental stewardship. The BMI explores the interdependent, yet independent axis of how deeply we develop our potential vs the protection of all forms of life. The use of voice dialogue or Big Mind is one active method to engage in peer learning that we will be using. Participation is limited. More information and registration to attend can be found at www.onesky.ca or or contact Mike Simpson at mike@onesky.ca.
One Sky launches a new video on integral leadership for sustainable development in West Africa!
Etim Akamo reports on vital inroads for a political culture in Nigeria through One Sky's leadership project.
Are you an athlete, aspiring to do a triathlon, run in a race or complete a personal best? One Sky needs you...
Mike Simpson writes a thank you note while in villages and rainforests of Nigeria.
One Sky announces Gifts for Change! This holiday season, give a Gift for Change; a gift to someone you love that enables sustainability in a part of the world that is in need.
Ways to find out more and get involved.
Executive Director Mike Simpson embarks for the far north to raise awareness and funds for
One Sky staff member Lisa Gibson brings back news on One Sky's work in Nigeria.
Volunteers of all ages and backgrounds are welcome!
Reflections on the Leading from Within leadership project in Nigeria, and how integral social change is emerging and forming in the context of this African nation.
Watch this thought-provoking YouTube video featuring our Energetic Olympics guest speakers, Godwin Ugah and Juliet Olory.
Interested in solar energy for your residential energy needs? Check out this primer on solar panels by One Sky's Executive Director, Mike Simpson.
With recent coverage in the local Interior News as well as radio, print and television ads, citizens of the Bulkley Valley are getting engaged.
Private intern, Christine Vanderwill is volunteering with One Sky in Cusco, Peru, applying her adaptation training and a participatory approach to REDD to improve the local-level stewardship to the Mapacho River Watershed Environmental Capacity Development Project.
Private intern, Michelle Villeneuve is currently working with One Sky in Sierra Leone funded by a scholarship through Accelerate BC. Visit her blog at http://www.isatou.org/index.html, click on Blog or at http://michelleinthegamb.blogspot.com/.
Preaching the Inconvenient Truth in Cameroon
Working toward a vision; SUSTAIN: Sierra Leone Eco-Travel Network
Building a dormitory for 50 handicapped children of Kenya.
Sometimes when the children are hissing or calling me I find myself resisting the urge to ignore them like a good
private Canadian…
Smithers residents donate generously for the third year to support children and youth in Sierra Leone to go to school.
Yes, you! In March 2009, One Sky is offering the opportunity of a lifetime to join us for a tour of diamond mines and development projects in Sierra Leone.
Some people are born into interesting work, some people strive for interesting work, and some people have interesting work thrust upon them.
For me, most recently, it has been the latter.
With a deep breath, I stepped out of the plane and onto the tarmac. Sierra Leone-I had arrived. The night air greeted me like a dogs tongue - warm and moist and was so dark that it came as a shock when the plane touched down - we hadn't seen the runway!
Friends and neighbours from throughout the Bulkley Valley gathered at the beautiful Logpile Log last Sunday evening to enjoy a gala dinner, celebrating our local harvest.
We are proud to partner with the Northwest Premium Meat Co-op to promote local producers and sustainable farming.
An update on the Sowing a Seed literacy project in Sierra Leone by Ibrahim Benji Bureh Kamara.
Our first stop: Freetown's main lorry station. A crowded, teeming mass of random youths grabbing at our bags, demanding to know where we are going; grubby urchins clutching at sticky, sand covered lollipops; women vendors carrying their plastic bucket loads of shoes, soap, bread or plantain atop their heads;(grease covered mechanics sprawled out under dilapatated vehicles (guaranteed to break down once or twice along the route!)
A thoughtful Earth Day discussion with Mike Monkman
First time, and even seasoned gardeners, who have moved here from "banana belts", may take a few hard-knocks if not forewarned of limitations of a short growing season. Don't let that diminish the urge to grow something. Rewarding success is still attainable with the right approach to gardening practises for our area.
Every job description, in its list of tasks and responsibilities, normally ends with a very subtle phrase like "other related duties" or "other various tasks". In my case, these duties have covered the spectrum, from fabricating 4 Danish flags in less that 24 hours, to making small brush fires as part of a cleaning job.
"Greetings! I would like to share some stories from my trip to Sierra Leone in November 2007 and what is happening now...."
Benji Kamara writes about some of the memories that keep him motivated to carry out the Sowing a Seed project - and the wonderful support that the project has received from volunteers in Canada and Sierra Leone.
Collaboration in Peru offers valuable lessons.
"Did you realize there was a live sheep in the trunk?" That's a question I never, in my right mind, thought I would ever ask someone but alas, the man sharing a taxi with me and another MFC intern proved me wrong. There are sheep everywhere.
Projet Yèrè Yiriwa looks to act as a catalyst for sustainable development from the ground up through training and education of people in rural communes on the decentralization process in Mali. Local governments, with 80% of tax revenues distributed directly to them, now have a much greater responsibility to assure a sustainable economic, political and social development.
It was like hitting a wall. I stepped out from the air-conditioned Air France jet as my neighbour from the flight remarked with glee: "Ça sent l'Afrique!" (Smells like Africa).
Jessie and Billy are cleaning up Main Street one pound of compost at a time.
Pablo Alvarez is a One Sky intern (sponsored by the Canadian International Development Agency) to work in Peru with our partner organization the Association for the Conservation of the Amazon Watershed (ACCA). This is the first of a series of blogs by Pablo
One Sky will be working in partnership with Greenheart Conservation Company to develop community economic planning and integration for a new canopy walkway being built in the cloudforest of Peru...see a video of Greenheart and their zipline.
In 2005/06 four interns joined us in our fifth round of interns. Intern coordinator Kristin Patten writes about mountain climbing and internship coordinating in this short story…
Here I am in Peru. Gail and I are madly preparing our workshop for tomorrow on participatory methodologies as a part of our One Sky work. Right now I am having fun preparing a participatory game to help people take on other perspectives. So we are creating various characters that are involved in a community meeting.
Well, here I am in Sierra Leone, West Africa. My goal to research the war affected child for a documentary and to establish contact with Friends of the Earth – Sierra Leone. The road leading me here partly fate, partly political and partly personal.
Yesterday, Sunday, was the Day of the African Child. Actually it was Friday but since the one kid broke a bottle over the other kids head they postponed things until Sunday. Everyone was dressed in "fine clothes" and there was a big dance in the courtyard.
Curfew here is eleven p.m. and is taken quite seriously. Last night I found myself walking up to a military checkpoint at midnight trying to get home. We were trying to fetch 'Black Mosquito' who is fifteen.
I have been promoted to an inept cultural director of West African dancers and drummers while still holding down my job as an inept basketball coach.